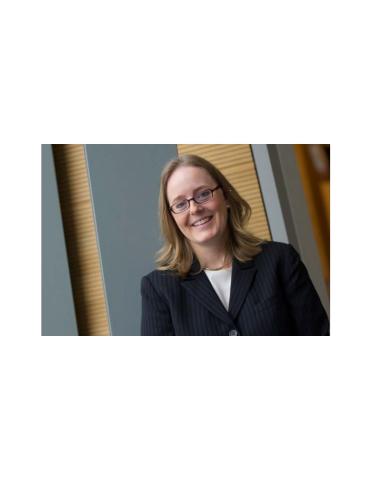 Dr. Melissa A. Kacena
Bone Regeneration: From Cellular Mechanisms to Testing Novel and Current Therapies to Spaceflight
Wednesday, September 27th, 11:00 am – 12:00 pm

Location: Bruggeman
Biography: Melissa A. Kacena, Ph.D. is the Vice Chair for Research and Professor in the Department of Orthopaedic Surgery at Indiana University School of Medicine. She holds adjunct appointments in the Department of Anatomy, Cell Biology, & Physiology at Indiana University School of Medicine and in the Department of Biomedical Engineering at Indiana University Purdue University Indianapolis. She is also a Research Scientist at the Roudebush VA Medical Center Indianapolis and the Founder of Osteofuse, LLC. Her overall research goal is to improve musculoskeletal health through the understanding of the interaction of the bone and hematopoietic systems. Her current studies are focused on improving the treatment of metabolic bone disease, hematopoietic disorders, and fracture healing in the context of spaceflight, aging, Alzheimer's disease, and type 2 diabetes. Dr. Kacena's laboratory has been consistently funded by the National Institute for Health, the Department of Defense, the US Army, the Veteran's Affairs, industry contracts, and several foundations since 2007. The American Society for Bone and Mineral Research recognized Dr. Kacena's noteworthy contributions to the bone and mineral field by presenting her with the esteemed Fuller Albright Award (2017) and more recently the Stephen M. Krane Award (2023). Dr. Kacena is also a dedicated teacher —mentoring more than 130 students since 2007, of which most of them have pursued and excelled in medical, academia, and industry careers.

Abstract: Achieving bone union remains a significant clinical dilemma. The use of osteoinductive agents, specifically bone morphogenetic proteins (BMPs), has gained wide appreciable attention. However, multiple side effects, including increased incidence of cancer, have renewed interest in investigating other alternatives that provide safe, yet effective bone regeneration. Here we will demonstrate the robust bone healing capabilities of the main megakaryocyte growth factor, thrombopoietin (TPO), as well as novel fracture site-targeted TPO mimetic peptides. We will also discuss the ability of novel and FDA-approved therapies to not only allow for effective bone healing but to improve overall patient health by reducing pain behaviors and inflammation. Finally, we will discuss bone healing under challenging conditions such as spaceflight. Our hope is that these efforts will provide a better understanding of ways to improve bone healing processes and will provide insights into current and future bone healing agents that could help space travelers and terrestrial patients alike