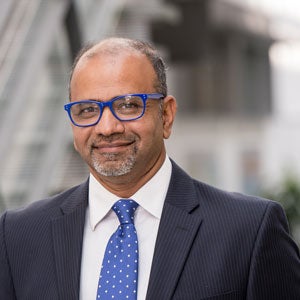 "Your support will enable current and future research in areas of human health and well-being. It will equip the undergraduate and graduate students with world-class experience that is at their fingertips through the research, faculty, and facilities at CBIS."

– Deepak Vashishth, Ph.D., Director, CBIS
The CBIS Fund
The CBIS fund supports the continued advancement of the extraordinary opportunities for student discovery and innovation at the intersection of the life sciences and engineering.  We are committed to preparing the next generation of groundbreaking scientists who will lead us into a healthier future through support of our outstanding students who will create solutions to global challenges of today – and the future.
Gifts to the CBIS Fund can provide support to the following areas:
Research Projects: Initiating and supporting research in areas of global health such as Alzheimer's and neurodegenerative diseases, Cancer, COVID-19, Diabetes, Osteoarthritis, Women's Health, Osteoporosis, and more.
Research opportunities: Independent study fellowships and CBIS Arch Research Training program for undergraduates, and guidance of outstanding faculty members representing eight different university departments for graduate students.
Workforce development: Implementation of cutting-edge programs that deliver the critical knowledge and skills our industry partners require.
K-12 Research Education: High school visits to CBIS facility for lectures and in-laboratory experiences
Facility Maintenance and Enhancements: Allowing for renovation, equipping, and provision of aesthetic enhancements to CBIS labs, classrooms, conference rooms, and other key areas
The Rensselaer Research Fund
Infectious disease is at the forefront of our nation's public health and economy, and Rensselaer continues to be a national leader in the fight against COVID-19. The Rensselaer Research Fund was established to support these efforts, as well as the continued advancement of ongoing research initiatives such as promoting human health, preserving global energy and the environment, fostering engines of innovation, and opening windows into new worlds. Learn more about the Rensselaer Research Fund
Gifts of cash (money order) or personal check are generally tax deductible up to 50% of the donor's adjusted gross income. Send your gift to Rensselaer via secure lockbox:
Rensselaer Polytechnic Institute
Gifts Processing Center
P.O. Box 3164
Boston, MA 02241-3164
If you would like to wire funds directly to Rensselaer in payment of a gift, please contact our Gifts Processing Office or call (518) 276-5013 during regular business hours, EST.
Legacy or "planned" gifts make it possible for you to support students for generations to come. We offer a variety of creative ways to contribute, including:
Gifts that cost nothing today, such as beneficiary designations and gifts through your will
Gifts that pay income to you or a loved one, such as annuities and charitable trusts
Gifts that reduce the cost of giving, such as appreciated securities or real estate
For more information, visit the Planned Giving website or contact Art Tracy '92, Director of Gift Planning at 518-276-2561.
Many employers sponsor corporate matching gift programs and will match any charitable contributions that their employees or spouses make. Matching gift programs can double or possibly triple your donation.
While unrestricted fellowships are preferred and offer the greatest flexibility to CBIS, a donor may specify certain preferences for selected award criteria.
For more information, visit the Corporate Gift Match webpage or contact the Gifts Processing Office at giftsoffice-L@Lists.rpi.edu or 518-276-5013.