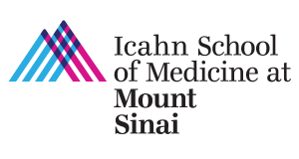 Since 2014, CBIS has been the interdisciplinary hub for an Institute-wide partnership with the Icahn School of Medicine at Mount Sinai in New York City to transform biomedicine through discovery, development, and training in technology-based medical solutions.
Mount Sinai is a leader in biomedical research and patient care. RPI is a top-tier higher education research center in engineering, life sciences, data and computational sciences, and more.
The partnership accelerates the pace of innovation and entrepreneurship across the health sciences.
The primary goal articulated from the outset of our partnership is to transform biomedicine through technology-based solutions to critical unmet health-care needs. In subsequent years, students and faculty have engaged in multidisciplinary endeavors ranging from academic research and product development to degree programs in bio-entrepreneurship. The affiliation has expanded the research conducted at both institutions in areas such as precision medicine, drug discovery, stem cell biology, robotics and robotic surgery, novel imaging techniques, cellular engineering, and computational neurobiology.
Together the two institutions have garnered over $63 million in shared federal and foundation funding impacting fundamental and translational research. Collaborations include everything from classroom education to pandemic mitigation.